Understanding Multi Family Real Estate Investing from A to Z
Multi-family Real Estate Investments in Houston
The best thing about real estate investing is that it provides property investors with a plethora of options.A real estate investor can choose from different types of investment properties, investing strategies, and financing methods. Under types of investment properties, one option for real estate property investors is multi family real estate properties. These properties can be a very lucrative investment, but just like any other investment, they have their advantages and disadvantages. So, if you are interested in buying a multi family investment property, take a minute to read this article.
What Are Multi Family Real Estate Properties?
A multi family investment property is a type of investment properties in which multiple separate units for tenants are contained within one building (or several buildings within one complex). They come in different shapes and sizes – there are 2 different classifications or types of multi family real estate properties: small (2-4 residential units) and large multi family investment properties (more than 5 residential units). The most common form of multi family real estate properties is an apartment building.
Advantages of Multi Family Real Estate Investing
Multi Family Real Estate Provides Higher Return on Investment
As a real estate investor, your ultimate goal in investing is to make money. As we've mentioned, there are various strategies for property investors to make money through real estate and earn a good return on investment. Multi family real estate investing happens to be one of the best strategies to achieve this goal!
As there are more residential units in a multi family investment property, they generate more positive cash flow in the form of rent collected from tenants. Positive cash flow, as you should know, is one key to successful rental properties. With multi family real estate properties, property investors have higher chances of securing a positive cash flow. Ultimately, a steady positive cash flow leads to higher rate of return on investment. However, to guarantee a positive cash flow, real estate investors have to keep an eye on occupancy and vacancy rates – which is not actually a problem, as we'll explain later on.
Multi Family Real Estate Is Easier to Finance
As crazy as it might sound, even though multi family investment properties are expensive, they are easier to finance than a single-family home. Real estate investors have more financing options with less down payments. Thanks to positive cash flow, banks and loan lenders are more motivated to give a mortgage to multi family real estate property investors as they guarantee that the rental income will cover the loan payments.
Moreover, it's actually easier (and more convenient) to obtain one loan that covers a number of residential units than taking multiple loans to cover multiple investment properties, each one with one residential unit. Qualifying for a loan for a multi family real estate investment is also not too difficult. In addition, acquiring insurance becomes easier as well. Again, instead of acquiring insurance for every individual unit, all that multi family real estate property investors need is a single insurance for the whole complex or apartment building.
Multi Family Real Estate Has Less Competition
The most common type of investment properties is the single-family home. The majority of real estate investors are buying and selling this type of properties, meaning there is less competition for multi family homes. Therefore, when a real estate investor is considering multi family real estate investing, he/she will face less competitors and have a higher chance of buying the property.
In addition, less competition in this investing market is one of the reasons that financing is relatively simple with multi family properties. Lenders have fewer candidates to choose from, thus securing a loan becomes more probable for real estate property investors.
Multi Family Real Estate Is Less Risky
When we say multi family real estate is a less risky type of investment, we mean that on many levels. First, real estate investors don't need to worry about vacancies as it's very unlikely to get 100% vacancy rate. This is especially true if you're investing in a market in which demand is high and people would rather rent than buy houses, thus there'll always be potential tenants.
Secondly, even if there's some vacancy, there's still less risk of generating a negative cash flow. For example, let's say you're investing in an apartment building with 16 residential units, and 3 of these units are vacant. This is something no real estate investor wants, of course, but it's not something to worry about as you'll still be able to make money from the rent collected from the occupant units. On the other hand, when investing in a single-family home, and you don't have a tenant, you'll have 100% vacancy and will be losing instead of making money on your investment property.
Disadvantages of Multi Family Real Estate Investing
Dealing with More Tenants
A huge part of real estate investing is dealing with tenants. Since there's more than one residential unit in a multi family real estate property, the real estate investor will have to deal with many tenants. This might not be a disadvantage all the way, but it does mean more work on your part as an investor. You might have tenants that you don't get along with, tenants who might damage your property, and you have to deal with more demands and complaints, especially if you're managing the investment property yourself.
Property Management
Managing a multi family real estate property is not easy. Property management requires time, effort, organization, and attention to details which not many real estate investors have. Moreover, as a real estate investor, you're responsible for many tasks such as collecting monthly rent, maintaining the property, dealing with complaints, finding and evicting tenants, etc. Again, not every real estate investor can handle these responsibilities.
Alternatively, you can hire a professional property management to take care of your investment property and all above-mentioned responsibilities. However, keep in mind that professional property management comes with a fee and will definitely cost you.
Final Words on Multi Family Real Estate Investing
For some real estate investors, buying and owning multi family real estate properties sounds like a scary investment. However, as you can see, the advantages of this type of investment properties outweigh the disadvantages. It is actually less risky and more profitable if executed correctly. For more guides on all aspects of real estate investments, keep reading on Mashvisor's Knowledge Center and sign up to receive our guides to success the minute they're published!
Source: mashvisor
For many investors, real estate is uncharted territory. Unlike stocks and bonds traditionally considered "standard assets" real estate is an "alternative asset,". But just because real estate is an unknown doesn't mean that it should be avoided as an investment opportunity. When approached correctly, real estate can be a lucrative and reliable way to generate substantial income. We offer you the best plans, encourage you to ask for any of our investments.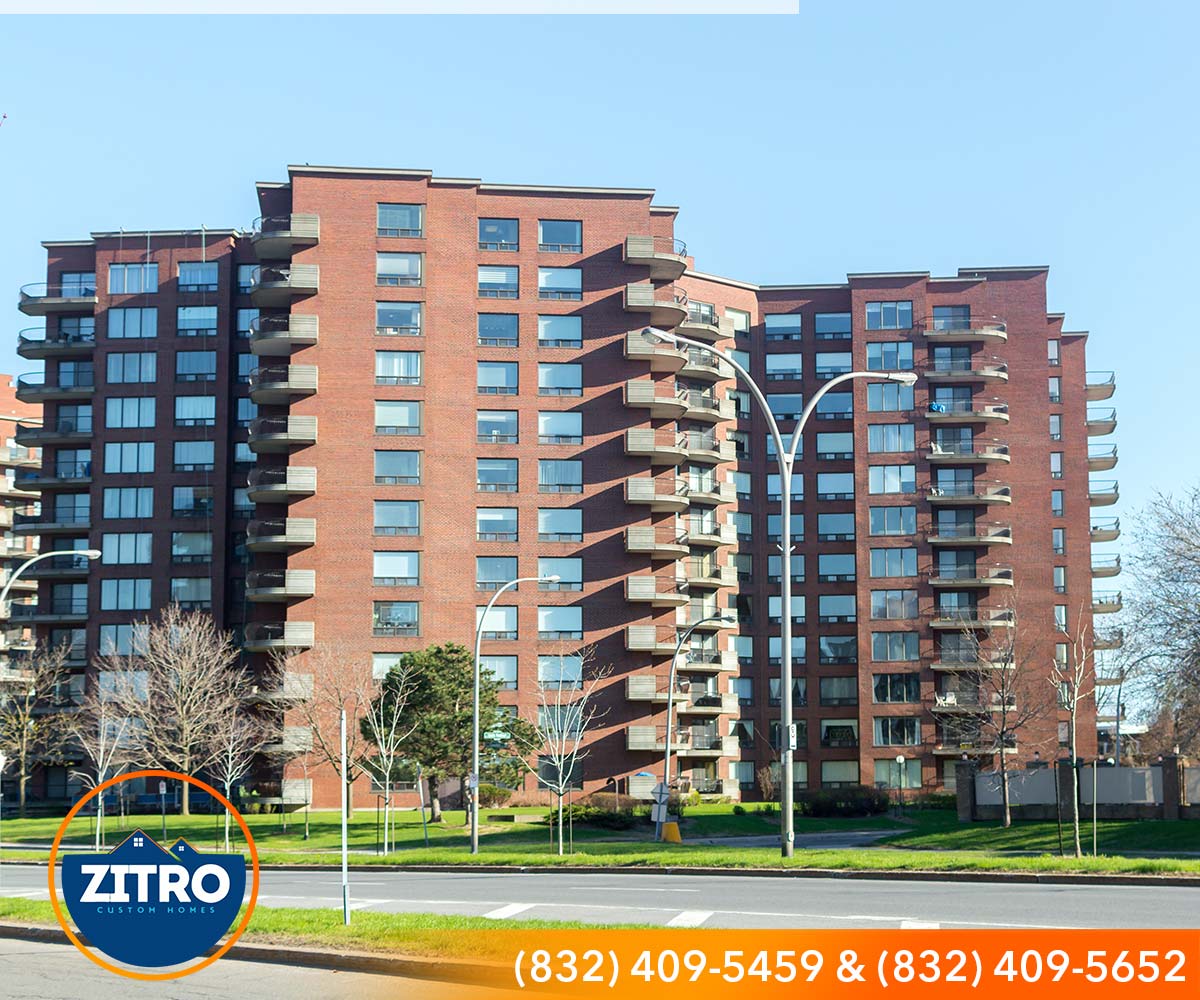 Multi-family Real Estate Investments in Houston.
Zitro Custom Home, Build in your lot, Real Estate Investments in Houston, Commercial Real Estate Investments in Houston, Residential Real Estate Investments in Houston, Multi-family Real Estate Investments in Houston, Industrial Real Estate Investments in Houston, Retail Real Estate Investments in Houston, Mixed-use Real Estate Investments in Houston